Interested in learning the Choctaw language in short phrases? To learn more visit choctawschool.com.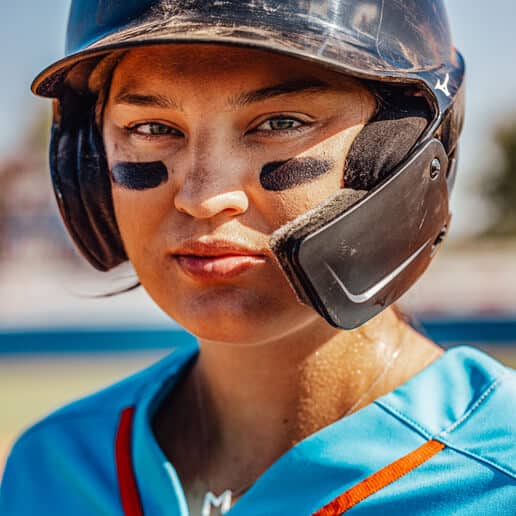 We are
Native
But we are more than all of these things. We are Choctaw Proud.
Anyone can be Choctaw Proud. The Choctaw Proud are humble, appreciative people who value faith, family and culture. We honor the past, live in the present and look to the future. We are resilient people, overcoming adversity with grace and dignity. Those who are Choctaw Proud work hard to be successful and give back to their communities.
Michaela Richbourg
Athlete
Now Accepting Applications
---
Chahta Achvffa
---
Our online portal that streamlines tribal member services. Use your securely stored data and documentation to apply for services in a more user-friendly and efficient manner.
Register Or Login
Vision
Living out the Chahta spirit of faith, family and culture.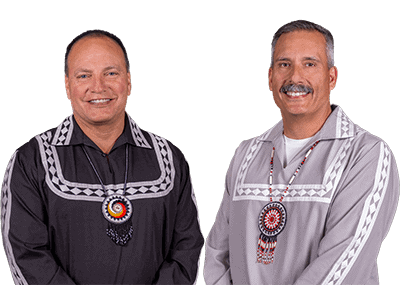 Chief Gary Batton and Asst. Chief Jack Austin, Jr.
Mission
To the Choctaw proud, ours is the sovereign nation offering opportunities for growth and prosperity.
Choctaw sovereignty is the most important aspect of maintaining a strong, resilient Nation where we can control our own destiny and forge our own path to create a place our ancestors dreamed of.
Learn to speak the Choctaw language through our free, live and interactive 10-week courses. Participants can learn from the comfort of their own home, or anywhere they have computer and internet access. Enrollment open from March 14 through April 14, 2023. Classes will begin on April 3, 2023.
Choctaw Nation of Oklahoma's Outreach Services Program will host a run and walk to help bring awareness to the issue of violence against Native American women. The 2nd Annual Missing and Murdered Indigenous Women 5K Run and 1 Mile Run/Walk will begin at 8 a.m. Saturday, May 13 at the Choctaw Community Center in Antlers.
March is International Women's History Month, Choctaw Casinos & Resorts have chosen to highlight seven female associates who have worked in casino gaming for more than 20 years. They have initiated change in their communities, the workplace and in a predominantly male-driven industry.
The Choctaw Nation of Oklahoma's new series of the Together, We're More campaign titled 'Choctaw Proud' features different tribal members each month. This month Choctaw Nation spotlights tribal member Michaela Richbourg, a Broken Bow native and currently teaching and coaching in Allen.
Highlights of art, dance and writing of the Choctaw Nation are on display at the Community Cultural Meetings.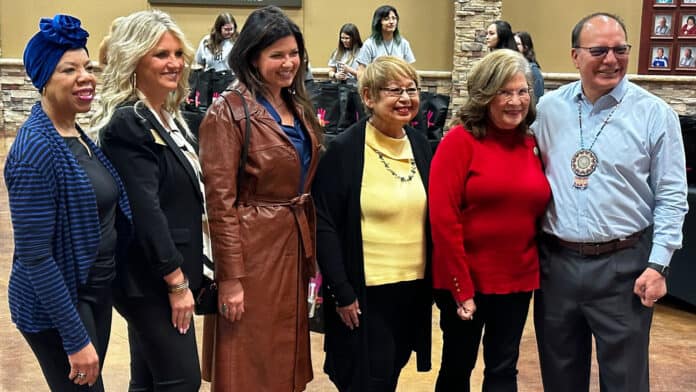 Nine public schools from across Southeastern Oklahoma attended the early morning event which featured speakers from the Oklahoma Commission on the Status of Women, Spring, Oklahoma Drug Intelligence, and the Oklahoma Bureau of Narcotics.
Biskinik News
March is National Women's History Month. This story will feature several influential Choctaw women who have made a mark on the world.
Learn to say these phrases: "My brother is tall." and "My aunt is a tall woman."