Learn Choctaw phrases "Wow, this is nice!" and "What do you think?" and more in this conversational lesson.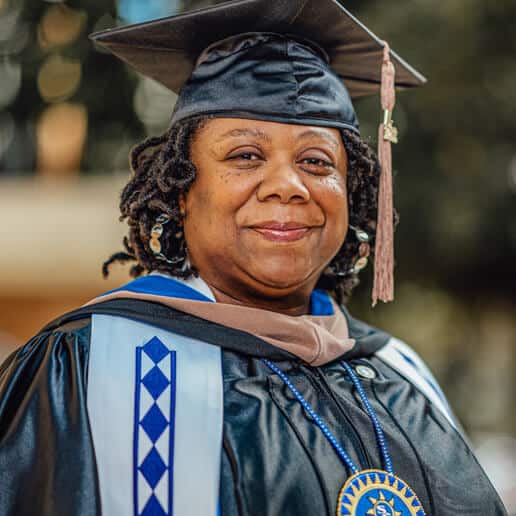 We are
Native
But we are more than all of these things. We are Choctaw Proud.
Anyone can be Choctaw Proud. The Choctaw Proud are humble, appreciative people who value faith, family and culture. We honor the past, live in the present and look to the future. We are resilient people, overcoming adversity with grace and dignity. Those who are Choctaw Proud work hard to be successful and give back to their communities.
Shanna Douglas
Graduate
Now Accepting Applications
---
Chahta Achvffa
---
Our online portal that streamlines tribal member services. Use your securely stored data and documentation to apply for services in a more user-friendly and efficient manner.
Register Or Login
Vision
Living out the Chahta spirit of faith, family and culture.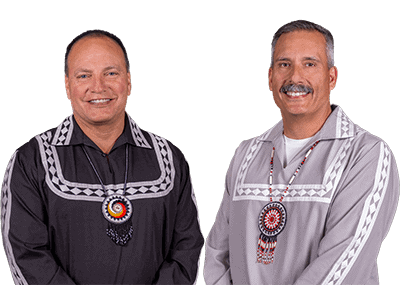 Chief Gary Batton and Asst. Chief Jack Austin, Jr.
Mission
To the Choctaw proud, ours is the sovereign nation offering opportunities for growth and prosperity.
As we take time out to remember Memorial Day here at the Choctaw Nation, it gives me an opportunity to reflect on what this day means and why we must remember the sacrifice for our freedoms.
All Offices will be closed in observance of Memorial Day on Monday, May 29, 2023.
The Peh Toli Youth Stickball Tournament is an opportunity for a day of cultural fun for all ages. The event runs from 10 a.m. to 5 p.m. Saturday, June 3 on the Competition Stickball Field of the Choctaw Cultural Center.
We need your feedback! To improve the quality of service to our patients, CNHSA will send surveys via email after a visit to our outpatient clinics. The survey is short and completely anonymous.
The Choctaw Cultural Center is partnering with the Durant Area Chamber of Commerce to help kick off this year's Magnolia Festival. Choctaw Cultural Night for the Magnolia Festival will take place from 5 p.m. to 9 p.m. on Thursday, June 1 at the Choctaw Cultural Center, 1919 Hina Hanta Way in Durant.
This initiative is part of a nationwide effort to combat the opioid epidemic and reduce the misuse and abuse of prescription drugs.
Choctaw Nation of Oklahoma Chief Gary Batton appears in the recently launched second season of Netflix's "Spirit Rangers."
The Choctaw Nation Environmental Protection Services is partnering with the United States Environmental Protection Agency to provide educational sessions, July 10-11 in Durant and McAlester, respectively.
Learn to say these phrases: "Her house is nearby." and "Their house is pretty."