Choctaw Nation Announces 2022 Labor Day Plans
The 2022 Choctaw Nation Labor Day Festival will return this year after being canceled for two years due to the pandemic. The festival will take place on the Tvshka Homma Capitol Grounds Sept. 2 through Sept. 4.
Chahta Achvffa
---
Our online portal that streamlines tribal member services. Use your securely stored data and documentation to apply for services in a more user-friendly and efficient manner.
Register Or Login
Vision
Living out the Chahta spirit of faith, family and culture.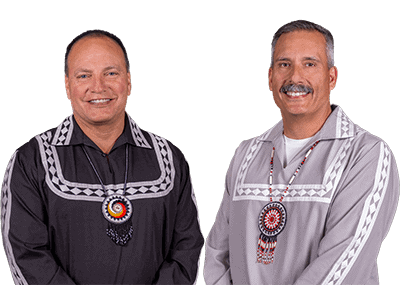 Chief Gary Batton and Asst. Chief Jack Austin, Jr.
Mission
To the Choctaw proud, ours is the sovereign nation offering opportunities for growth and prosperity.
Chief Gary Batton and Assistant Chief Jack Austin Jr. invite you and your family to a Community Cultural Meeting where you will learn more about the services the Choctaw Nation provides.
Chief Gary Batton, Chief of the Choctaw Nation of Oklahoma (CNO), recently issued a proclamation recognizing May 2022 as Foster Care Awareness Month.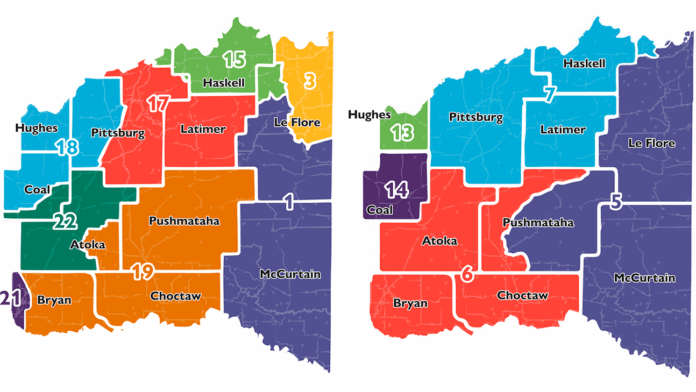 Oklahoma congressional and legislative districts within CNO have changed. Voters will be impacted.
The Choctaw Nation of Oklahoma has developed a bold and innovative Emerging Aviation Technology Center within the boundaries of a tribal-owned property in southeast Oklahoma. Spanning more than 44,500 acres – this location is ideal for safely testing and developing emerging aviation operations due to a low population density.
Your vote is your voice! Ensure that your voice is heard by registering before the next election.
The opportunity to support a candidate's campaign is the choice of all tribal members and associates of the Choctaw Nation, here are some helpful tips.
This month, the Oklahoma Legislature overwhelmingly passed a measure to help keep dangerous drivers off Oklahoma roads.
As the weather gets nicer, and we start going outside more and becoming more active physically, I wanted to remind you all that your mental health is important as well.
Learn how to say these phrases in Choctaw: "Your legs are long." and "My legs ache."