Learn Choctaw phrases "Throw it here!" and "Are you alright?" and more in this conversational lesson.
We are
Native
But we are more than all of these things. We are Choctaw Proud.
Anyone can be Choctaw Proud. The Choctaw Proud are humble, appreciative people who value faith, family and culture. We honor the past, live in the present and look to the future. We are resilient people, overcoming adversity with grace and dignity. Those who are Choctaw Proud work hard to be successful and give back to their communities.
Wilson Roberts
Storyteller
Chahta Achvffa
---
Our online portal that streamlines tribal member services. Use your securely stored data and documentation to apply for services in a more user-friendly and efficient manner.
Register Or Login
Vision
Living out the Chahta spirit of faith, family and culture.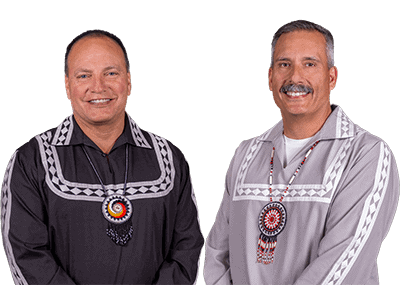 Chief Gary Batton and Asst. Chief Jack Austin, Jr.
Mission
To the Choctaw proud, ours is the sovereign nation offering opportunities for growth and prosperity.
The Choctaw Nation Human Resources department has been named the winner of the HRDUS 2023 Innovative HR Team award. HRDUS is a highly respected online journal for Human Resources Directors in the United States. The Choctaw Nation of Oklahoma was also recognized by the publication last year as one of the six Best Places to Work.
The 2023 Choctaw Labor Day Festival concert lineup will feature some of the biggest names in classic country and gospel. This year's festival runs Sept. 1-3 on the Historic Choctaw Capitol Grounds at Tvshka Homma.
Biskinik News
An update on the Missing and Murdered Peoples movement for 2023.
Biskinik News
Every eligible tribal member must be registered with the Voter Registration Department to vote in tribal elections.
We strive as a nation to create one of the most comprehensive healthcare plans for our tribal members so that, during their time of need, the most important question is when I will get back to normal, and not how I will get back to normal.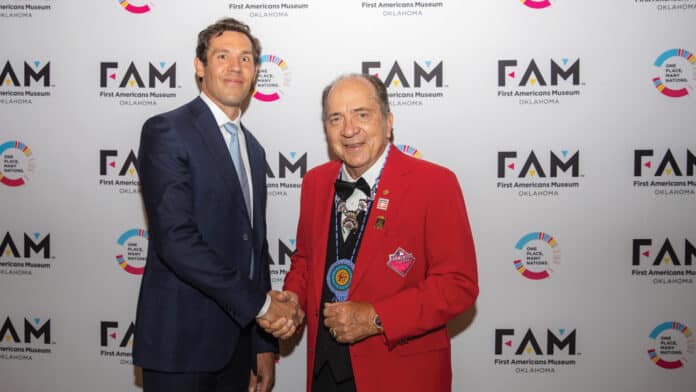 Biskinik News
Choctaw tribal member Johnny Bench has been inducted into the American Indian Athletic Hall of Fame at the First Americans Museum in Oklahoma City.
Welcome to summer. I hope your family has a wonderful time together at the lake, ballgames, or on vacation for the next few months! As we enjoy the outdoors, we can brag about living in the most beautiful part of Oklahoma with many of our Choctaw people in the Choctaw Nation!
Biskinik News
The Choctaw Nation of Oklahoma took part in National Day of Prayer on May 4, 2023. Visitors and associates were invited to take part in the event.
Learn to say these phrases: "I paid your bill." and "That man paid the bill."