Award-winning Fresno, California artist Bobby Von Martin paints Native American-inspired art. He has a passion for inspiring youth and adults and does a lot of volunteer work in communities to reach out to others.
We are
Native
But we are more than all of these things. We are Choctaw Proud.
Anyone can be Choctaw Proud. The Choctaw Proud are humble, appreciative people who value faith, family and culture. We honor the past, live in the present and look to the future. We are resilient people, overcoming adversity with grace and dignity. Those who are Choctaw Proud work hard to be successful and give back to their communities.
Gary Batton
Leader
Now Accepting Applications
---
Chahta Achvffa
---
Our online portal that streamlines tribal member services. Use your securely stored data and documentation to apply for services in a more user-friendly and efficient manner.
Register Or Login
Vision
Living out the Chahta spirit of faith, family and culture.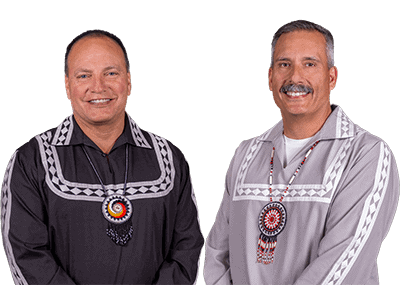 Chief Gary Batton and Asst. Chief Jack Austin, Jr.
Mission
To the Choctaw proud, ours is the sovereign nation offering opportunities for growth and prosperity.
Four Choctaw Nation of Oklahoma (CNO) tribal members have recently been named to ion Oklahoma Magazine's "55 Over 55 Inspiring Oklahomans" list.
The Choctaw Nation Ruby Choate Health Clinic – Broken Bow is beginning its transformation. The first step is upgrading the phone system which will mean a new main number.
"Wes Nofire cannot be an effective advocate for tribes in Oklahoma or act as a bridge between the governor and tribes when he clearly echoes the same anti-tribal rhetoric as the governor," Leaders of the Five Tribes said.
The Choctaw Nation Police Force has been renamed Lighthorse in honor of the law men that helped enforce the law for a young Choctaw Nation.
The Choctaw Nation of Oklahoma revenue for fiscal year 2024 is projected to be nearly 3 percent higher than the prior year, driven primarily by increases in commerce and healthcare.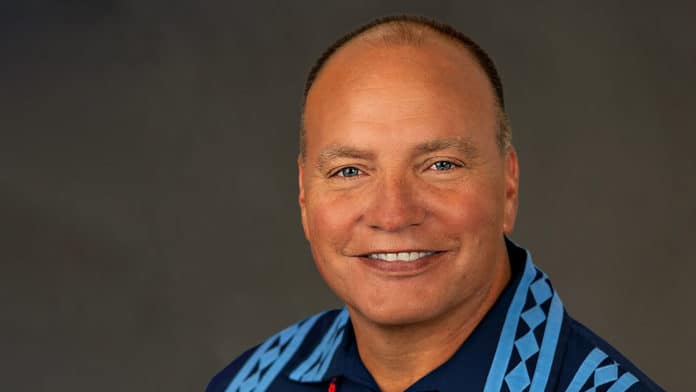 Imagine the U.S. government took your home, but promised to give you other land and protections in exchange. Now, imagine someone came along years later and told you those agreements don't count anymore, because it encroaches on power they want for themselves.
The Choctaw Nation of Oklahoma held another successful Labor Day festival where Chief Gary Batton was sworn in for his third consecutive term on Sept. 1 at the historical capitol grounds in Tvshka Homma.
The Choctaw Nation has had another successful year. View Chief Gary Batton's State of the Nation for updates on tribal initiatives, programs and services highlights and Choctaw success stories.
Learn these phrases: "They learned the Choctaw language with us." and "Lillie wants to sing with us."