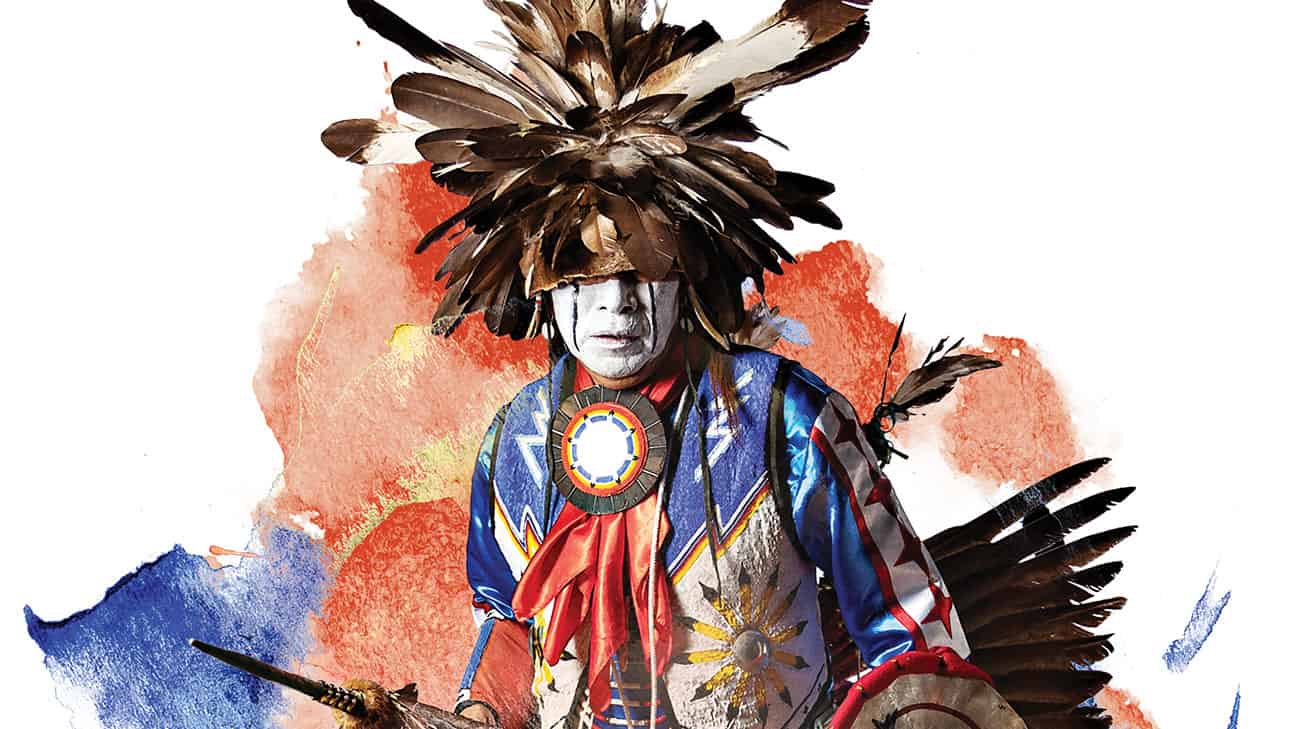 Choctaw Powwow to Open Native American Heritage Month
Published October 19, 2023
DURANT, Okla. – The 18th Annual Choctaw Powwow is the first event of November's Native American Heritage Month scheduled for the Choctaw Nation of Oklahoma (CNO). Regarded as one of the nation's largest and best powwows, it runs November 3 – 5 at the Choctaw Event Center, 3702 Choctaw Rd., in Durant. Admission to the powwow is free all three days.
On Friday, November 3, a Gourd Dance will open the Powwow weekend beginning at 3 p.m. at the event center.
Also on Friday, the Choctaw Cultural Center will host Choctaw Day. Doors will be open 10 a.m. – 2 p.m. at cultural center, 1919 Hina Hanta Way. Cultural activities will be held, such as singing in the Choctaw language, social dancing, and traditional Native foods served in the center's Champuli Café. Regular cultural center admission prices apply. In addition, a day-long Stickball Tournament is planned for Saturday, November 4 on the Choctaw Cultural Center Stickball Field. Admission to the games is free.
The Choctaw Powwow will stage two days of dance and drum competitions on Saturday, November 4 and Sunday, November 5 at the Choctaw Event Center. On Saturday, the Powwow's first Grand Entry of the day will begin at noon. The evening Grand Entry will begin at 7 p.m. Contests will be offered for various dance categories and different age groups from Boys and Girls 7-12 to Senior Golden Age. The Women's Choctaw Traditional will return for its seventh year.
On Sunday, November 6 the single Grand Entry gets underway at noon. Drum categories include both Northern and Southern styles. Discover Durant will sponsor a Drum Head-to-Head Contest between Northern and Southern contest winners.
The Choctaw Powwow is offering one of the largest purses in the nation, including $1,000 in some dance categories and $10,000 for first-place drum competitors. More than 13,000 visitors are expected to join the 600 dancers and dozens of drummers and singers.
Kerry L. Steve, Choctaw Cultural Center director of arts said, "In past years dancers represented 65 tribes from across the United States and Canada. It has become an international event with live internet coverage reaching almost 700,000 views in more than 100 countries."
For the complete schedule and activity updates to the Choctaw Powwow, visit choctawculturalcenter.com/powwow or Choctaw Social Media sites.
---
About The Choctaw Nation
The Choctaw Nation is the third-largest Indian Nation in the United States with more than 212,000 tribal members and 12,000-plus associates. This ancient people has an oral tradition dating back over 13,000 years. The first tribe over the Trail of Tears, its historic reservation boundaries are in the southeast corner of Oklahoma, covering 10,923 square miles. The Choctaw Nation's vision, "Living out the Chahta Spirit of faith, family and culture," is evident as it continues to focus on providing opportunities for growth and prosperity.
Inquiries
Contact Kristina Humenesky for any media relations needs at [email protected].