Nesbitts celebrate 60 years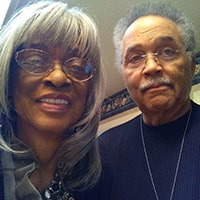 Leon and Melvia Washington-Nesbitt of Richardson, Texas, recently celebrated their 60th Anniversary. They were married October 13, 1963, in Tucson, Arizona, officiated by Rev. T.S. Jackson.
They have three living children, Leon Nesbitt lll of Plano, Texas, Donald Nesbitt of Dallas, Texas, and LaDawn Talbott, M.D. of Reno, Nevada. They have seven grandchildren and one great-grandchild.